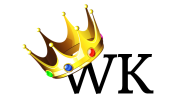 Privacy Policy

Last updated June 20, 2023
The Walkthrough King values and respects the privacy of the people we deal with. We are committed to protecting your privacy and complying with applicable privacy laws and regulations. This Privacy Policy describes how we collect, hold, use and disclose your personal information, and how we maintain the quality and security of your personal information.
What personal information do we collect from you?
The Walkthrough King does not directly collect or store any of your personal information. We will never ask for your name, email address or other contact details.
Do we use cookies?
Yes. Cookies are small files that a site or its service provider transfers to your computer's hard drive through your Web browser (if you allow) that enable us to recognize your browser and capture and remember certain information. For example, cookies are used on this website to assist in filtering the list of walkthroughs shown on the home page of the site.
Third-party links
At the top of every game page, there are links to various external websites. These third-party websites have separate and independent privacy policies. We therefore have no responsibility or liability for the content and activities of these linked sites. Nonetheless, we seek to protect the integrity of our site and welcome any feedback about these sites.
Third-party cookies
Third party vendors use cookies to serve ads based on a user's previous visits to this website or other websites. Use of advertising cookies enables vendors to serve ads to you based on your visit to this site and/or other sites on the Internet. More specifically, we use cookies from the following third parties:
Google Analytics
We use Google Analytics to collect statistical information regarding how the website is used. This information is not personally identifiable.


Google AdSense
We use Google AdSense to display ads on some of our pages. Google AdSense may use user data. You can review Google's privacy policy regarding advertising here. That page also provides information on how to manage what information is collected and how to opt out of collection.
You may opt out of personalised advertising by visiting AboutAds.
How to disable cookies
Most modern browsers allow you to control your cookie settings for all websites that you browse. You can disable cookie deployment completely by editing your browser settings, however in doing this you may be limiting the functionality that is displayed on our website. To learn how to disable cookies on your preferred browser we recommend reading this advice posted by Google.